Passive Wood 92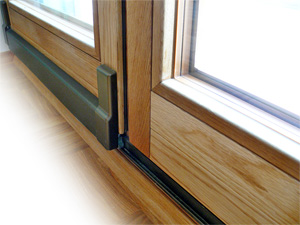 Passive windows (energy efficient) to 92 mm profile characterized by high thermal insulation while maintaining the highest quality and aesthetic values. The high permeability of solar energy and natural daylight, reduces heating costs. Made from an exclusive mahogany wood will perfectly emphasize style and elegance of the interior.
The use of passive windows Rduch-Borek increases the value of the property by more than they cost.
Application windows are passive lower heating bills, reduced energy consumption which translates into financial benefits. Consider buying energy efficient windows of the building before admission to the class of energy. The windows of the building passive maintain class and thus contribute to the growth of property value and lower costs of living as in the long term can not be overestimated.
The windows have a high passive thermal insulation while maintaining the highest quality and aesthetic values​​.
What are the distinctive features of Rduch & Borek passive windows?
Minimalisation of heating costs (real savings on heating )
Low heat transfer coefficient
Long-standing time of usage
Higher acustic insulation
Easy way of maintenance and woodcare
The application also increased window profiles in the case of passive windows, allows for construction of two glass chambers, isolation, resulting in an even better thermal and acoustic insulation . Using a triple window gaskets, supplied with a two-chamber cartridge filled with krypton ( UW = 0.4 W / m 2 K ) is obtained for the total rate ( UW = 0 , 58 W / m 2 K ).
Why Rduch&Borek passie windows are worth buying?
Provide real savings and raise the value of the property
Solid workmanship, functionality and reliability
Made of natural wood
Special aesthetic qualities of the windows
Technical drawings for Architects
WOOD WINDOW SECTIONS
CROSS WOOD-ALUMINIUM WINDOWS
Take advantage of the offer immediately. Call or write to us.
phone: +48 32 476 06 70
firma@rduch-borek.pl
The modern Energy-Saving Windows on
Profile 92 | 3-shaft | k = 0.4/0.5
ideal for passive houses.
100% QUALITY ASSURANCE
Call us and see for yourself:
+48 32 476 06 70