Accessories

rozwiń wybraną zakładkę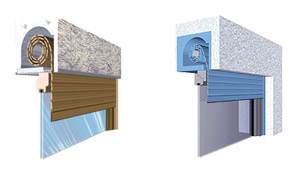 The house is the place where we spend most of our time. It is thus vital to keep it a safe place where one can feel comfortable. For that reason we offer an extensive system of roller shutters. They are a perfect accustic isolation and a great security device. Thanks to the roller shutters it is possible to keep the heating costs low. In the summer the shutters provide a pleasant chill and protect against sun light.
Roller shutters in an RKS casket (installed in the lintel)
Roller-shutters in PCV casket
Roller shutters mounted on elevation
Roller-shutters in an INTEGRO casket
Shutters is more than just a decorative accent. And effectively protect against heat and from cold and from prying eyes neighbors. Some of the thieves. See why you should choose shutters:
Protect against the sun
Therefore, it is worth it mounted on the walls of these rooms where the windows are large and face the east, south or west. During the summer in these areas is particularly hot. The temperature can rise up in their several degrees: on the premises from the east - in the morning, on the west - in the afternoon. Will be most keenly in these surroundings, where windows are located on the south - where the sun is the longest. Closing the shutters at the right time, protect the interior of the house from overheating. If you mount the shutters lace with adjustable horizontal slats settings (rungs), we need not completely obscure the room. This enables us to dispense the amount of light entering the house, and at the open window fresh air will flow freely cracks between rungs.
Protect against cold and noise
In winter the shutters to protect against the cold. Depending on the material from which they are made ​​improves the insulation properties of windows by 30%. If you mount the electric mechanism, you can lock from inside the house and does not need to load a window. It is worth remembering that the closed shutters also protect against noise.
Protect against thieves
For the unconverted one more argument: the shutters are an alternative to bars. If you equip them to fitting burglar, it will be harder to force them from the outside. Old and proven way of securing the shutters from being forced locking them from the inside: bars, or special rod.
Mosquito nets - nets protecting against insects
Mosquito nets are the best protection against insects in the time between spring and autumn. Mosquito nets with thick weave will constitute a great protection for allergic people as they keep pollen and dust outside.
Rolled mosquito net in a casket
Comfortable in use and elegantly designed rolled mosquito net with spring tension. For all types of windows and doors one type of casket is used. The amount of net in the casket is adjusted as required. Maximum lengh is 250 cm. Vertical mosquito net installed outside on the window alcove. It can be quickly opened / locked. Maximum lengh 150cm. This net is rolled, horisontally slided, has a spring tension. Perfect for balcony doors. Blocked with magnetic tape - it's easy to open.
Frame mosquito nets
The simplest type of mosquito net. The net is streched over an aluminium frame. Easy to assemble and disassemble. The frame mosquito net is recommended for buildings with many windows serving as ventilators (e.g. in catering). Two kinds of fastening: with a magnet or flexible spring hook. The frame of the net is additionally tightened with a slided brush.
We guarantee quality and durability!Unlike the unstable thin metal sills, our sills are produced with the use of the smelting method . Aluminium is derived from construction alloys of the highest quality. Such sills can be up to 2 mm thick. Thanks to the modern production technology our product is characterised by: High stifness, Excelent durability, Resistance to damage. We guarantee exceptional tightness and solidity of the product.
Variety of colours The standard programme covers seven basic colours:
Powder painted: RAL 9016 (white), RAL 8017 (chocolate brown), RAL 8019 (dark brown);
Anoded: brown, olive, silver, golden..

Construction muntins - Technical Drawing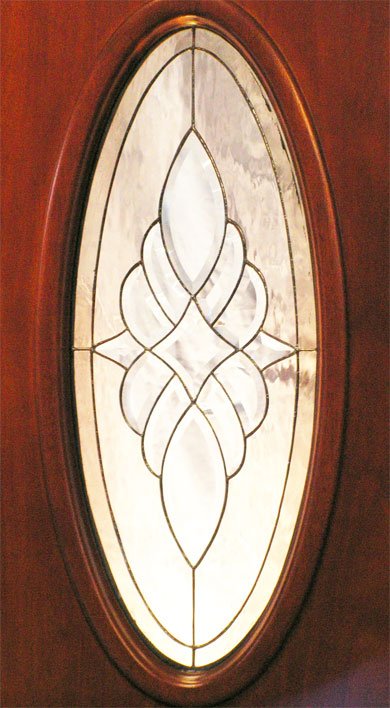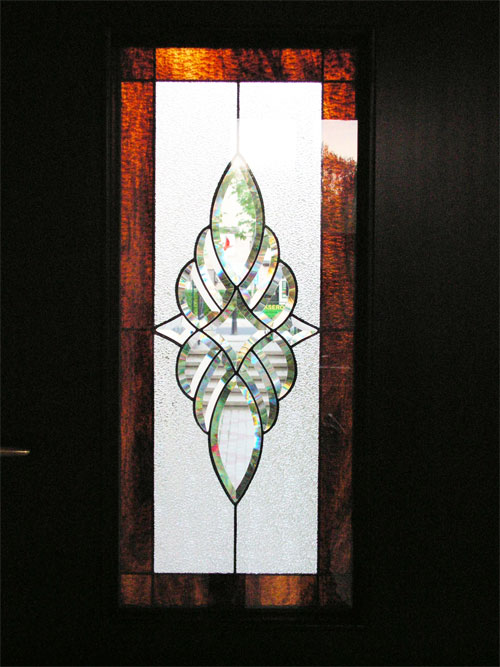 Ornamental glass
Silvit colorless

Silvit bronze

Husk colorless

Wired glass 6 mm

Porridge colorless
( Crepi )

Stream rain colorless

Altdeutsch colorless

Altdeutsch bronze

Kathedral colorless

Mastercare colorless

Masterpoint colorless

Masterligne


Chinchilla colorless

Chinchilla bronze


Delta bronze

Delta colorless

Trespassers keep out! Windows with anti-theft Roto fittings provide safe protection against breaking without installing metal bars. Roto offers a multi-level anti-theft system for windows and doors, also with the possibility of connecting to an alarm system. Windows made of proper profiles equipped with anti-theft Roto fittings and anti-burglary panes make the house safe.
Anti-theft fittings - multi-level system Roto NT
Electronic security - Module system of mechanical anti-theft protection
Protection for large-surface windows - System of tilt-and-slide Roto Patio fittings
Protection for entry and balcony doors - Multipoint bolting systemRoto DoorSafe MV Z500
Safety glass
Laminated SGG STADIP pane or Tempered SGG SECURIT pane - Reduced injury risk
Segment gates are a modern solution. They are installed directly behind the entrance, opened upwards and lead in acute angle. Thanks to that they completelly cover the entrance, without using the space in front of the building. Each segment gate consists of several panels which slide upwards under the ceiling when opening the gate. The segments of the gate are layerd plates with a core of polyurethane foam (40 mm thickness) and metal or aluminium planking on both sides. They can be press-formed into coffers or horizontal grooves. We also offer a special version with panels made of mahogany tree with a coffer patern. The segment gates are attractive in many ways. They are perfectly tight thanks to high quality gaskets made of permanently flexible material. They are also exceptionally comfortable, light and quiet. They are an exelent antiburglar security and they can be remote-controlled. The garage gates fit every house and thanks to that everything can be planned. A non-standard opening is not a problem. It could be rectangular, truncated or arched.
NEW
Making roofs made of glued wood
Mosquito nets in various systems
Metalworking - balustrades
Roofing elements
ENERGY SAVING WINDOWS
Windows for years!
We offer you modern energy-saving wooden windows with a profile of 92 | Triple glazing | k=0.4/0.5
Perfect for passive houses.
100% QUALITY GUARANTEE
Call and find out:
+48 32 476 06 70